Charlotte (Female Companion Mod) - Mod Spotlight
Comments

3
7,441pages on
this wiki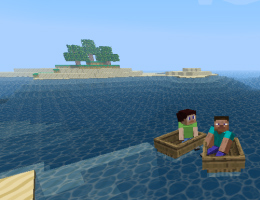 The video is about the single-player Minecraft mod 'Charlotte'. The mod gives you a female companion that Hannah shows Simon and Lewis the advantages and disadvantages of throughout the course of the video.
Also, at the end of the video they look at some of the creepy comments written by people on the Minecraft forum. One forums reader suggested that the mod should allow the player to mate with charlotte healing all hearts his username was rshuttle. The second and more well known comment was made by
worldofhabbo
 who said "exactly a better idea when you healed gfew times from it she gets thicker and spawns a baby XD", his voice sound similiar to that of
Strongman_Bruno
.