Chillblast is an award-winning computer manufacturer based in the south of England. They specialize in gaming desktops, laptops and tablets that utilize quality parts and overclocking techniques to produce machines offering superb performance. 
Chillblast produce a range of 'Yogblast' Desktops which the Yogscast use. These PCs can also be purchased by the general public here.
Chillblast created the computer DaveChaos uses.
Chillblast is officially the UK's most awarded custom computer builders.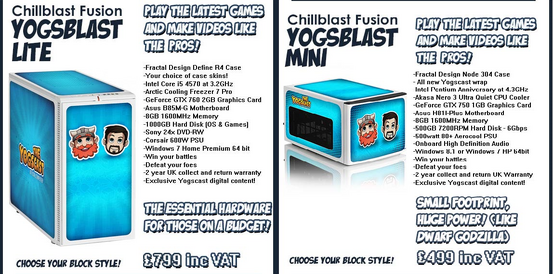 Ad blocker interference detected!
Wikia is a free-to-use site that makes money from advertising. We have a modified experience for viewers using ad blockers

Wikia is not accessible if you've made further modifications. Remove the custom ad blocker rule(s) and the page will load as expected.