Dota 2 Beta Key is a parody of Basshunters famous "All I Ever Wanted" and was one of Area 11's first songs. This song got Area 11 noticed by Basshunter and ended up with them playing some shows together. This song also got them noticed by the Yogscast.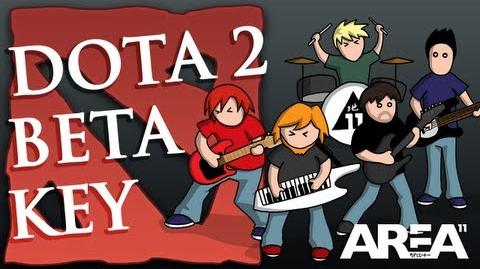 Ad blocker interference detected!
Wikia is a free-to-use site that makes money from advertising. We have a modified experience for viewers using ad blockers

Wikia is not accessible if you've made further modifications. Remove the custom ad blocker rule(s) and the page will load as expected.