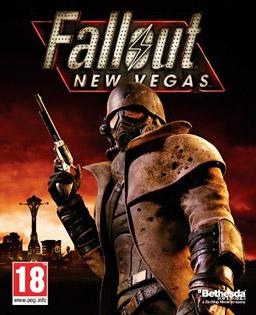 Fallout: New Vegas is a role-playing video game in the Fallout series developed by Obsidian Entertainment (many employees of which worked for Black Isle Studios on Fallout and Fallout 2) and published by Bethesda Softworks. It was released for Microsoft Windows, PlayStation 3 and Xbox 360 in October 2010.
Fallout: New Vegas is not a direct sequel to Fallout 3. Though the game offers a similar role-playing experience to Fallout 3 and a few events from the game are mentioned, no characters from Fallout 3 make an appearance, although an east-coast Enclave Eyebot is present. However, the game marks the return of many elements found in previous Fallout titles, including Marcus, a super-mutant from Fallout 2, again voiced by Michael Dorn. It also incorporates plot lines and ideas that would have appeared in the first scheduled Fallout 3, codenamed Van Buren, such as the Hoover Dam and the New California Republic's fight against Caesar's Legion for control of the Mojave.
In-Yogiverse
Edit
In 2012, Hannah posted some highlights (though Lewis and Simon thought is was a playthrough of the game) on the BlueXephos channel as a person named Sunshine Kid with her accomplice Boone who likes Dinosaurs, killing and sex with anything that moves. She is one of the players who "take anything that isn't nailed down." leaving Simon to wait for the Sexbot patiently.
The highlights currently are on pause. In an announcement, they stated they would resume the highlights sometime. It was also mentioned in the 18th  (or second last) episode of the series that there was a lot of footage of the Boomers Faction, whether Hannah still has these recordings or not is a mystery.
Will Strife has been playing through the game in 2015. Sips has also been seen playing the game.
Episode Guide
Edit
Hannah, Lewis and Simon — Fallout: New Vegas
Note: Hannah is playing the game and commentating, while Lewis and Simon are only commentating.
Sips — Fallout: New Vegas
Will Strife — Fallout: New Vegas