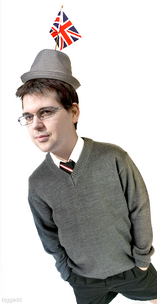 Hat boy is the name supposedly given to Lewis when he came to school with "that hat".
It originated from one of the episodes of the Dead Island series, when Simon called attention to the fact.
1:19 - Simon: "Remember when you wore that hat into school and everyone called you Hat Boy?"
1:23 - Lewis: "Hahahaha... Hat Boy..."
1:27 - Simon: "HAT BO-OOY! HAT BOY! HAHA-HAY, HAT BOOOOOY!"
1:33 - Lewis: "Nice hat, Hat Boy... yeah..."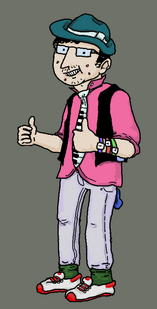 During the episode, Simon repetively teases Lewis by chanting "Hat Boy" over and over again.
The name calling eventually finishes at around 2:45:
Lewis: "Stop teasing me... it's not fair. It's very cruel."