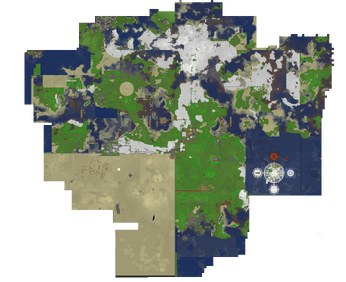 Minecraftia
is the land where the
Minecraft Series
takes place. It is home to a large amount of diverse people and places. The Map suffered corruption around The Early Beta stage (The Seed for the Map changed.) A few parts of Minecraftia are from different versions of Minecraft, for example,
Mistral City
is from Beta 1.2.
Locations
Edit
Key: CML = Custom Map Location
     NMSL = Non-Main Series Location

Unofficial map remakes
Edit
Since the closure of the official museum server, Minecraftia map projects gained popularity.
There has also been a few attempts at labeling the map shown at the end of Part 26: The Mansion.