Phil Southam, known as the username BruteAlmighty, used to be a member of the Yogscast and half of FyreUK, along with Matt. Phil, Matt, and the FyreUK build team build huge Minecraft builds that they turn into timelapses for their YouTube channel. Previously he worked as a Content Producer and Minecraft Designer for the Yogscast in house at Yogtowers. He left his position with The Yogscast in late 2014 to become a Content Coordinator at Multiplay but has kept a strong working relationship with Yogscast members due to the conventions he helps run at Multiplay. He rarely plays Minecraft anymore and FyreUK officially closed on October 1, 2016.
Authorship
Edit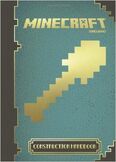 Both Phil and
Matt
are the authors of one of the official
Minecraft
handbooks, the "
Minecraft: Construction Handbook
." Upon its release, it was the best selling children's book for many weeks. In October 2014, Phil and Matt gave presentations about the process of writing the book and Minecraft in general at the
Bath
and
Cheltenham
Literary festivals.
Inside the Construction Handbook, you can find everything from beginner to advanced level building techniques as well as helpful tips and detailed images of impressive builds in Minecraft. Phil and Matt also supplied additional text and imagery in the other handbooks in the series.
Notable Quotes
Edit
References
Edit
Ad blocker interference detected!
Wikia is a free-to-use site that makes money from advertising. We have a modified experience for viewers using ad blockers

Wikia is not accessible if you've made further modifications. Remove the custom ad blocker rule(s) and the page will load as expected.