Sips, CEO and President of Sipsco, the quality dirt and decking company. Sips is a long-time friend of the Yogscast who is now a dad of two. His no nonsense mentality of 'Big Money, Big Women, Big Fun' has served him well to this day. One half of Team Double Dragon and one third of the Triforce podcast!
Recent Episode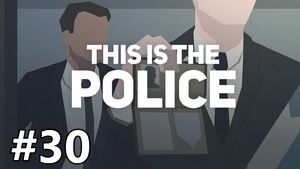 Welcome back to This Is The Police. We get our final clues from the Dentist.
Recent Games
Twitch Videos
Ad blocker interference detected!
Wikia is a free-to-use site that makes money from advertising. We have a modified experience for viewers using ad blockers

Wikia is not accessible if you've made further modifications. Remove the custom ad blocker rule(s) and the page will load as expected.