Sjin, the builder, the adventurer, the technician, the spaceman, the gentleman, the lord of mischief - he wears many hats (sometimes literally). His impressive Minecraft 'Let's Builds' and (sometimes) skillful 'Let's Plays' make his videos unmissable.
Recent Episode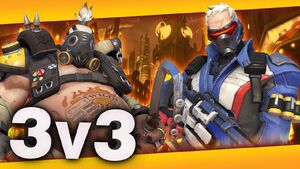 Overwatch 3v3 gameplay. What happens you have a roadhog on one team, a soldier on the other, and they're both trying to hide from each other.
Recent Games
Ad blocker interference detected!
Wikia is a free-to-use site that makes money from advertising. We have a modified experience for viewers using ad blockers

Wikia is not accessible if you've made further modifications. Remove the custom ad blocker rule(s) and the page will load as expected.