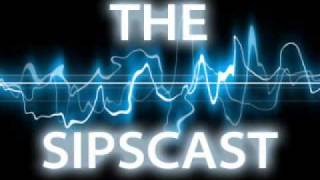 The Sipscast is a four part podcast posted to YouTube by Rythian in November 2011.
Plug 'n' Play was the first named suggested for the podcast but it was renamed The Sipscast during recording. It features YOGS members including Sips, Rythian, Daltos, Ravs, and Strippin chatting whilst playing Battlefield 3.
A game of zombie themed Dungeons and Dragons is attempted though not much progress is made.
The podcast also contains the first appearance of the character Ron Johnson, a fictional man created by Sips who now assumes many roles given to him by Sips in his videos. Though in the Sipscast he originated as a vacuum cleaner salesman from Sheboygan, Wisconsin, Ron is most famously known as CEO of Sipsco Games in Sips' Game Dev Tycoon series.
Episode Guide
Edit
Ad blocker interference detected!
Wikia is a free-to-use site that makes money from advertising. We have a modified experience for viewers using ad blockers

Wikia is not accessible if you've made further modifications. Remove the custom ad blocker rule(s) and the page will load as expected.