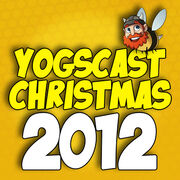 Yogscast Christmas 2012 (formerly known as Now That's What I Call Yogmas 2012) is a music album released by Yogscast Studios which features 5 songs by Yogscast members (mixed and mastered by Tom Clarke). The album is available on Bandcamp and the revenue from the album and the individual tracks goes to charity.
The album used to be called "Now That's What I Call Yogmas 2012" until it mysteriously got changed. The reason behind this is unknown, but it is presumably because the "NOW" trademark is copyrighted.
Ad blocker interference detected!
Wikia is a free-to-use site that makes money from advertising. We have a modified experience for viewers using ad blockers

Wikia is not accessible if you've made further modifications. Remove the custom ad blocker rule(s) and the page will load as expected.